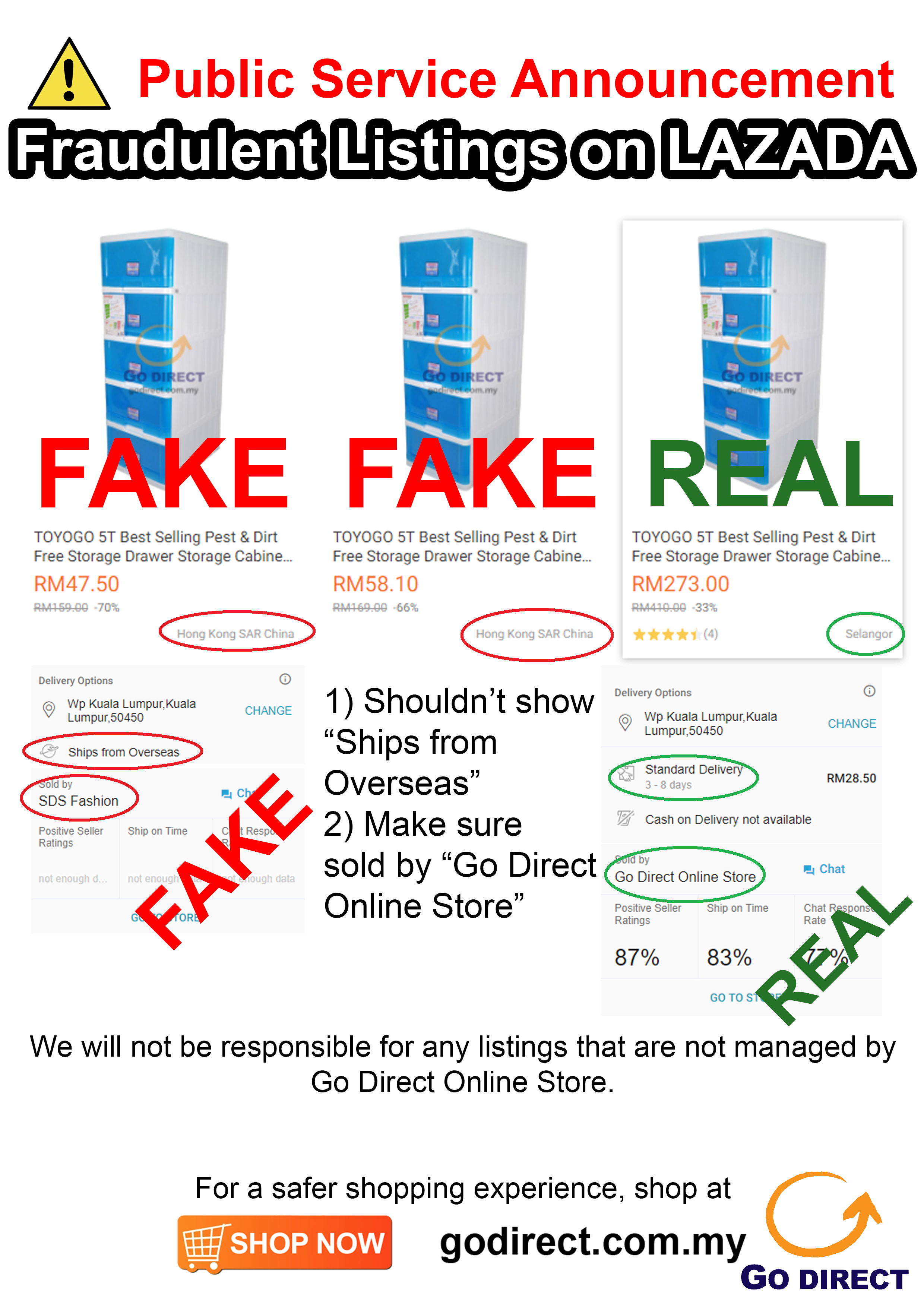 Recently, Go Direct Online Store is notified about multiple listings with extremely low prices bearing the Go Direct. Those listings are mostly identical to its original listings put up by Go Direct Online Store, along with our watermarked product photos, descriptions and terms & conditions with our company name and details on it, but with much lower pricing. Go Direct Online Store has since notified LAZADA about this issue and would like to warn customers of fraudulent listings.
How to spot fake listings:
All products are made and ship locally in Malaysia. It will usually say "Selangor" or "West Malaysia" instead of "Hong Kong SAR China" or "China".
It says "Shipped from Overseas" in listing detail page. Again, all our products are shipped from Malaysia. It should show the price of shipping.
It shows other random company name under "Sold by" instead of "Go Direct Online Store".
The pricing of similar products are way too low.
Marketplaces like LAZADA and SHOPEE consists of multiple individual sellers. It is important to check who are the sellers and where are they from. Go Direct Online Store only carries branded plastic products from brands such as TOYOGO, CLOVER, Gear Brand and more.
Go Direct Marketing Sdn Bhd, Go Direct Online Store and its affiliates will not be responsible for any listings that are not published by the any of the above company.
"If something is too good to be true, it probably is."
For a safer, better shopping experience, please visit www.godirect.com.my. Guaranteed genuine products with quality assurance.