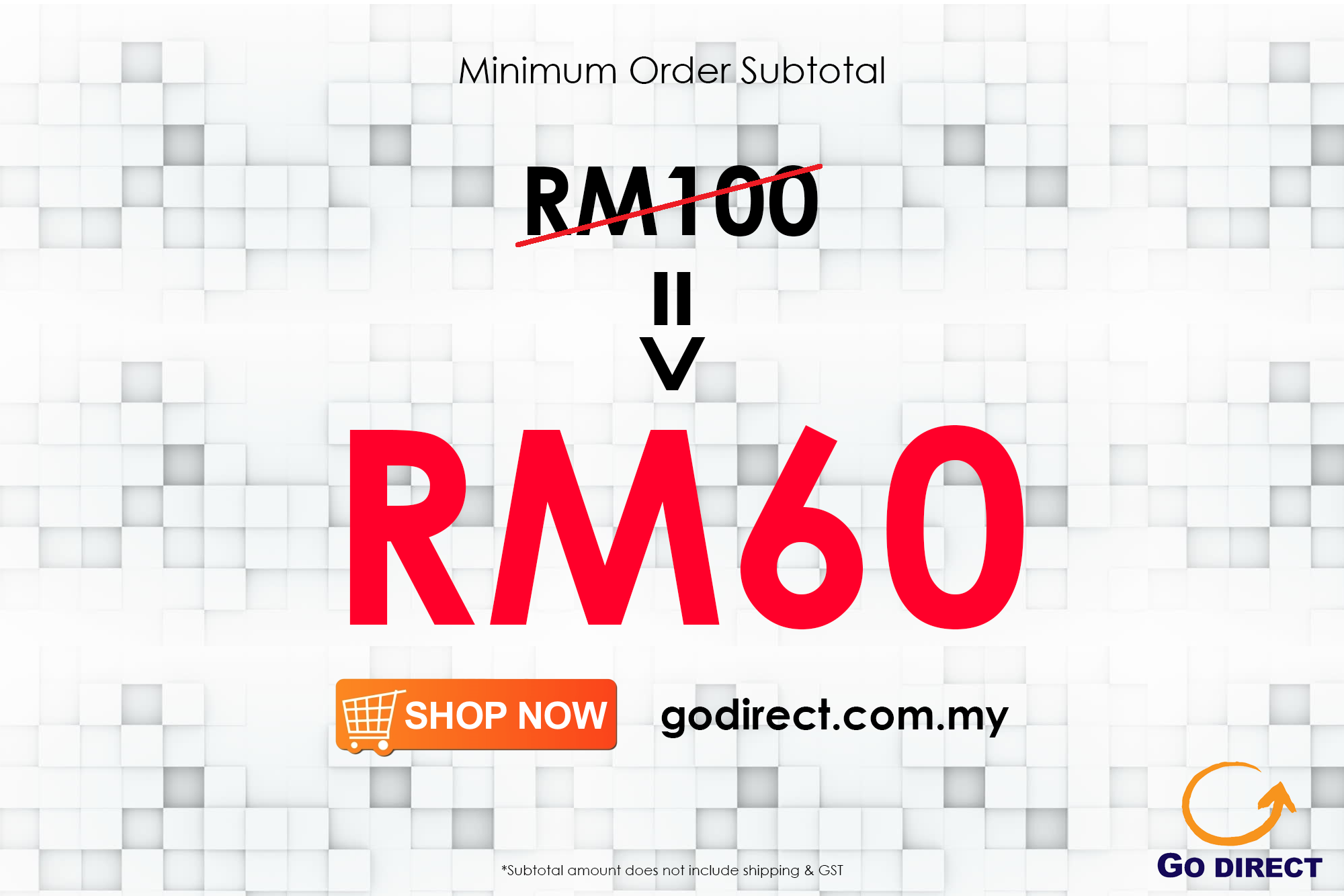 Go Direct Online Store is excited to announce that from 30th March 2018 onwards, we will be reducing the minimum order subtotal from RM100 to RM60. This is to attract more customers who doesn't necessarily shop over RM100 to make purchase on Go Direct Online Store.
From now on, customers will need over RM60 worth of goods in their shopping cart before able to proceed to make payment. Minimum order subtotal does not include GST and shipping charges (if any).
Shop now at www.godirect.com.my for high quality TOYOGO products!